The Profane Angel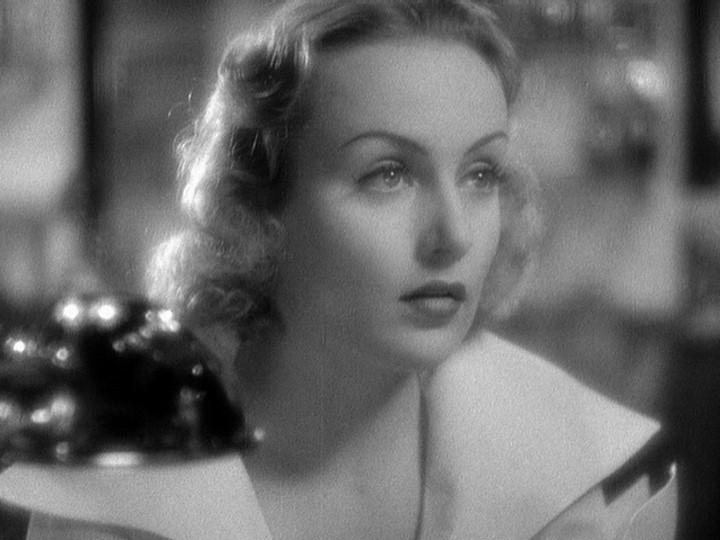 January 16, 1942. Carole Lombard killed in a plane crash near Las Vegas while returning from a war-bond promotion tour. Yes, she was a fine physical comedian. Yes, she had great timing with lines in banter. The thinking man's sexpot. But dancing? Check it out.
OK, there's probably a double in some sequences, but not the close-ups. You won't see anything that hot today on "Dancing with the Stars," as someone has pointed out. That's "Bolero," from 1934, starring also George Raft taking a rare break from gangster roles (he had been a dancer in New York before he got to Hollywood). Needless to say, the Hays Code was not yet in effect.
Lombard was exceptional in many ways. Her parents divorced before World War I. She was a second generation Bahá'í. She was "discovered" by director Allan Dwan at age 12 while playing baseball in the streets of Los Angeles and was first cast as a tomboy.
This is an account of her final flight
:

At four o'clock (04:00 local time) on the morning of Friday, January 16, 1942, Lombard and her mother boarded a Trans World Airlines DC-3 airplane to return to California. After refueling in Las Vegas, Flight 3 took off on a clear night. However, beacons in the area had been blacked out because of the war, and the plane was 6.7 miles (10.8 km) off course. Twenty-three minutes after takeoff, the plane crashed into "Double Up Peak" near the 8,300-foot (2500 meter) level of Mount Potosi, 32 miles (52 km) southwest of Las Vegas. All 22 passengers were killed. A plaque marked the spot, but was stolen sometime in 2007.

Just before boarding the plane, Carole had addressed her fans, saying: "Before I say goodbye to you all, come on and join me in a big cheer! V for Victory!" President Franklin D. Roosevelt, who admired her patriotism, declared her the first woman killed in the line of duty during the war and posthumously awarded her the Presidential Medal of Freedom.

Labels: Carole Lombard